Zoho Beta Business Phone Systems Integration
net2phone enables Zoho sales CRM customers to have smarter conversations with a new unified communications integration.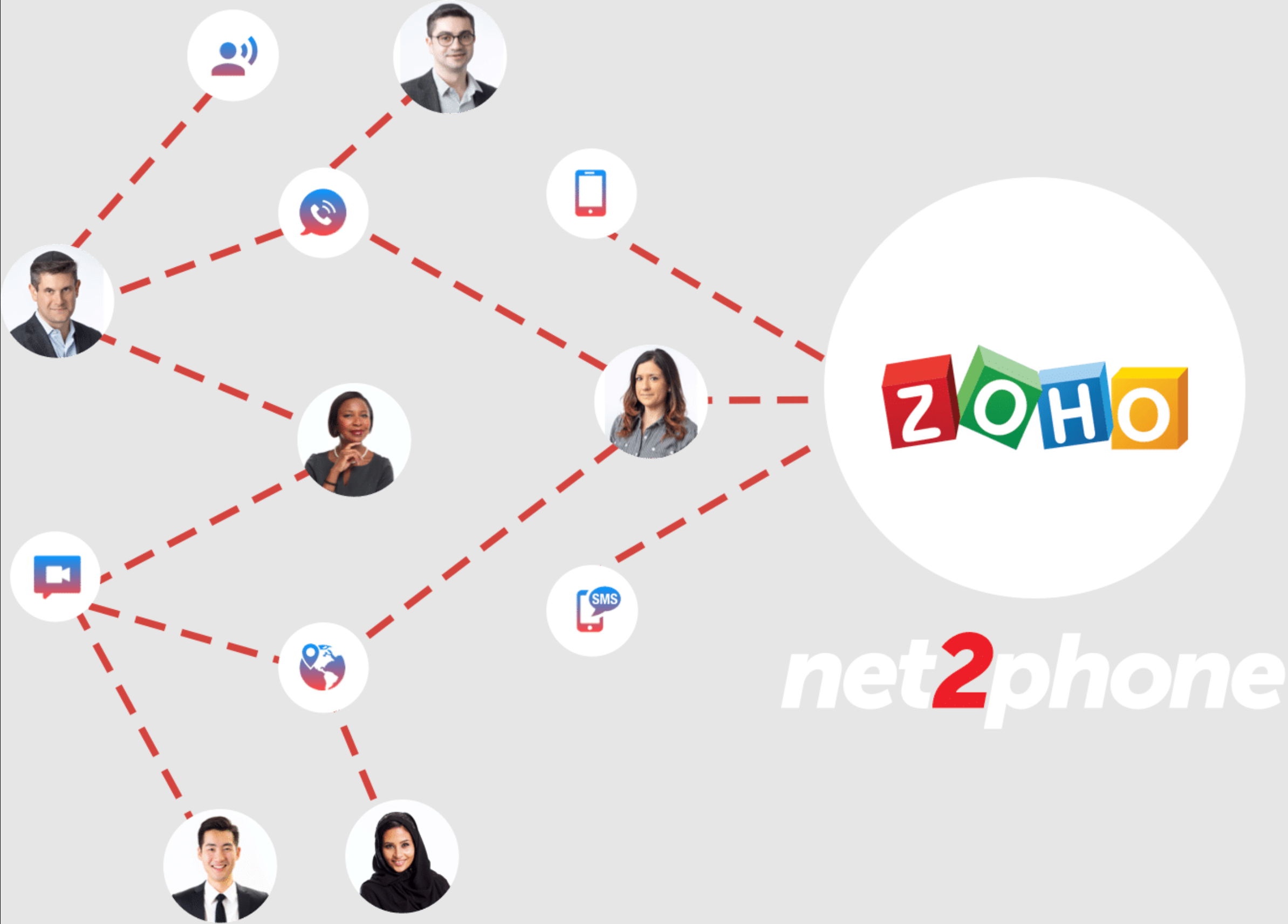 With the net2phone Zoho Integration, experience seamless click-to-calls, log calls automatically, write notes directly into the in-call prompt, and much more -- a complete unified communication toolset.
Click-To-Call from within Zoho Sales CRM
Easily answer inbound calls and make outgoing calls with just one click, right from the Zoho interface. Call information comes in through a "call pop" notification, giving you all the information you need in the tool that matters most.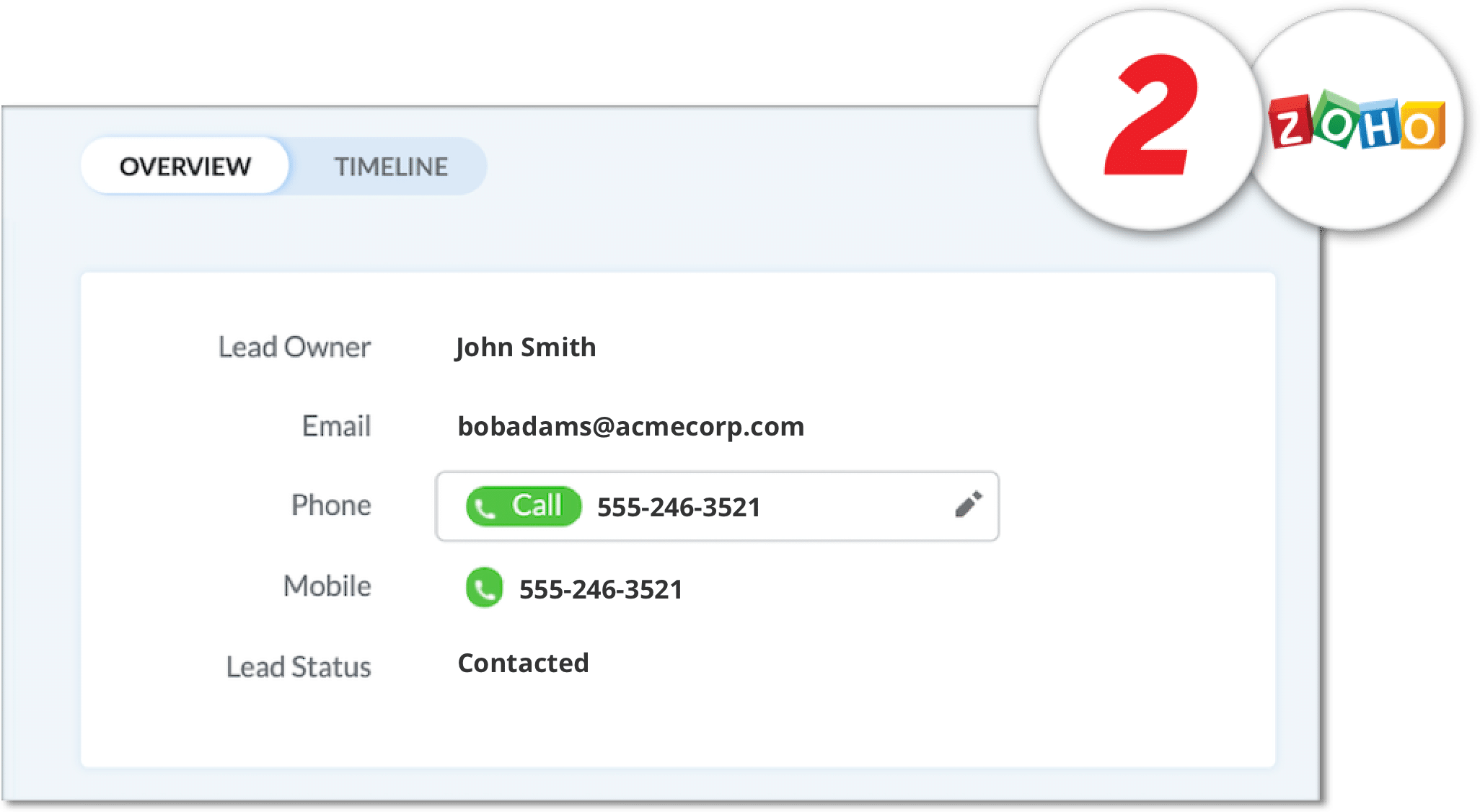 Add Notes & Information While In-Call
Capture important details and stay organized by easily tracking customer information all while on a call with the Zoho note feature. Once the call is complete, the information is automatically passed through to the lead or account record.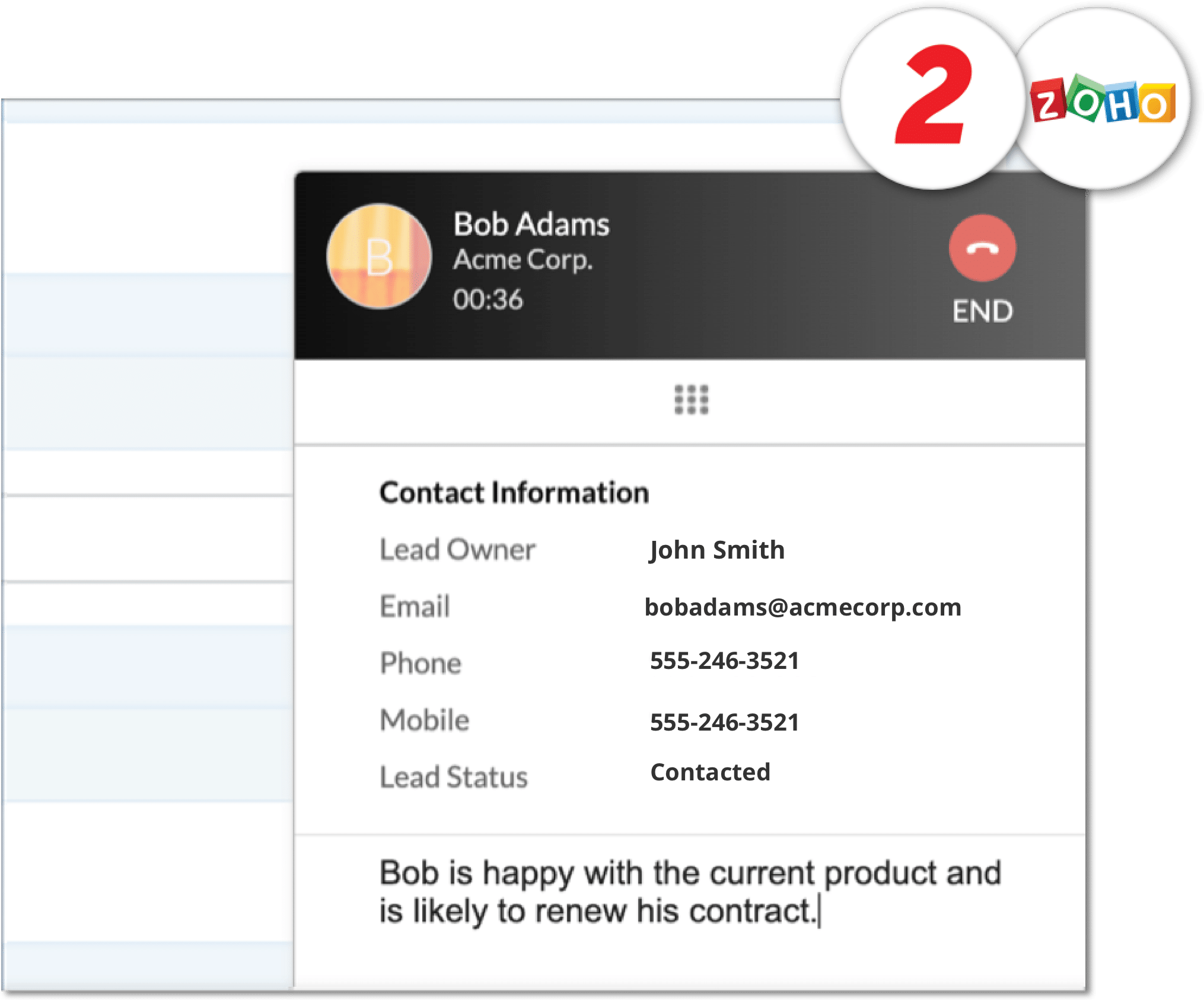 Add Follow Up Actions Post Call
Easily create follow up reminders by adding email notifications, tasks, field updates, and more, after a call has finished. These rules automate the follow-up process with customers by updating specific fields when a rule is triggered.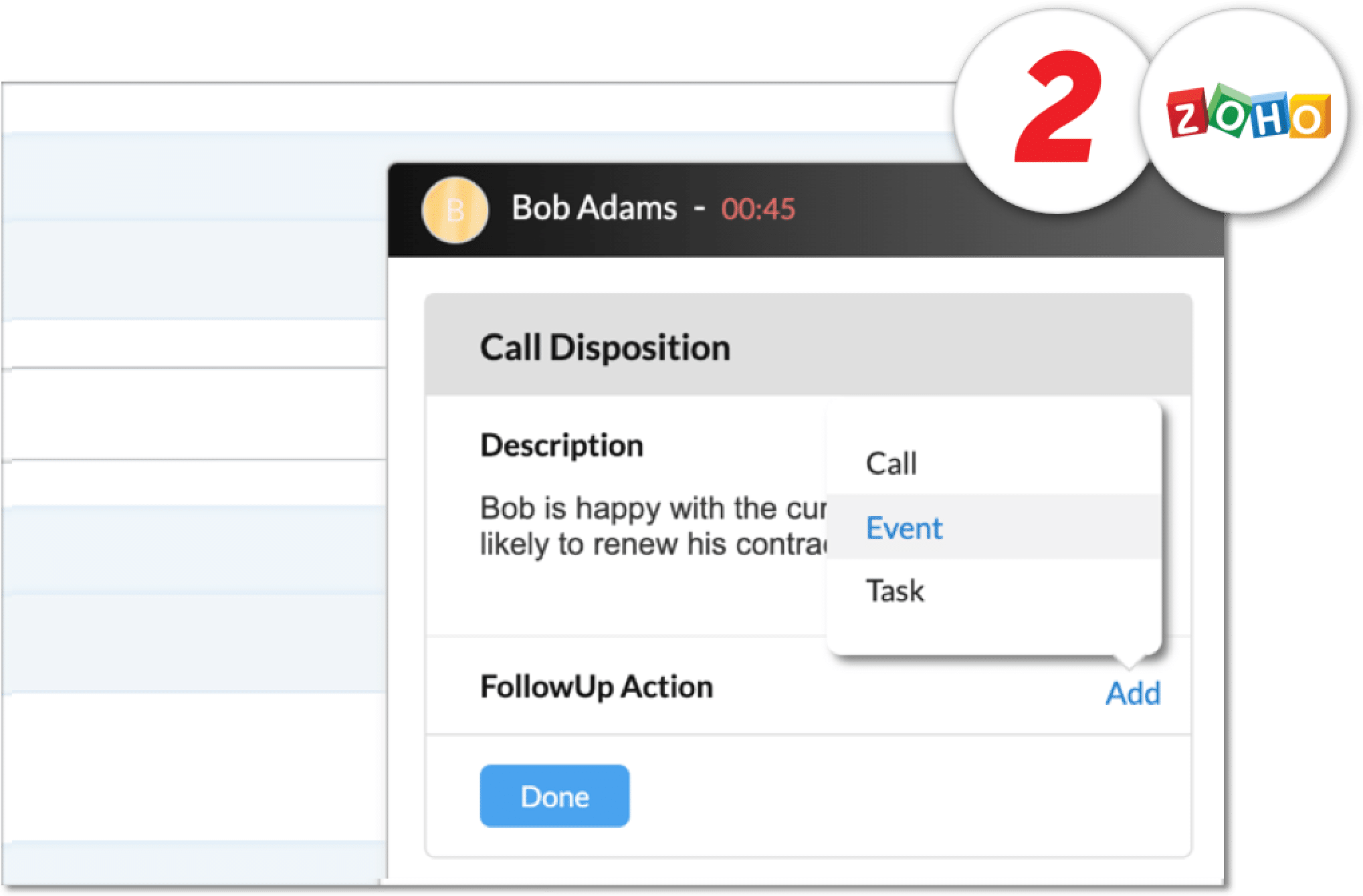 Detailed Reporting
Each call made through the Zoho integration will automatically have important information recorded like call time, call duration, and call type, to easily run call activity reports and gain deeper insights into your time spent on the phone.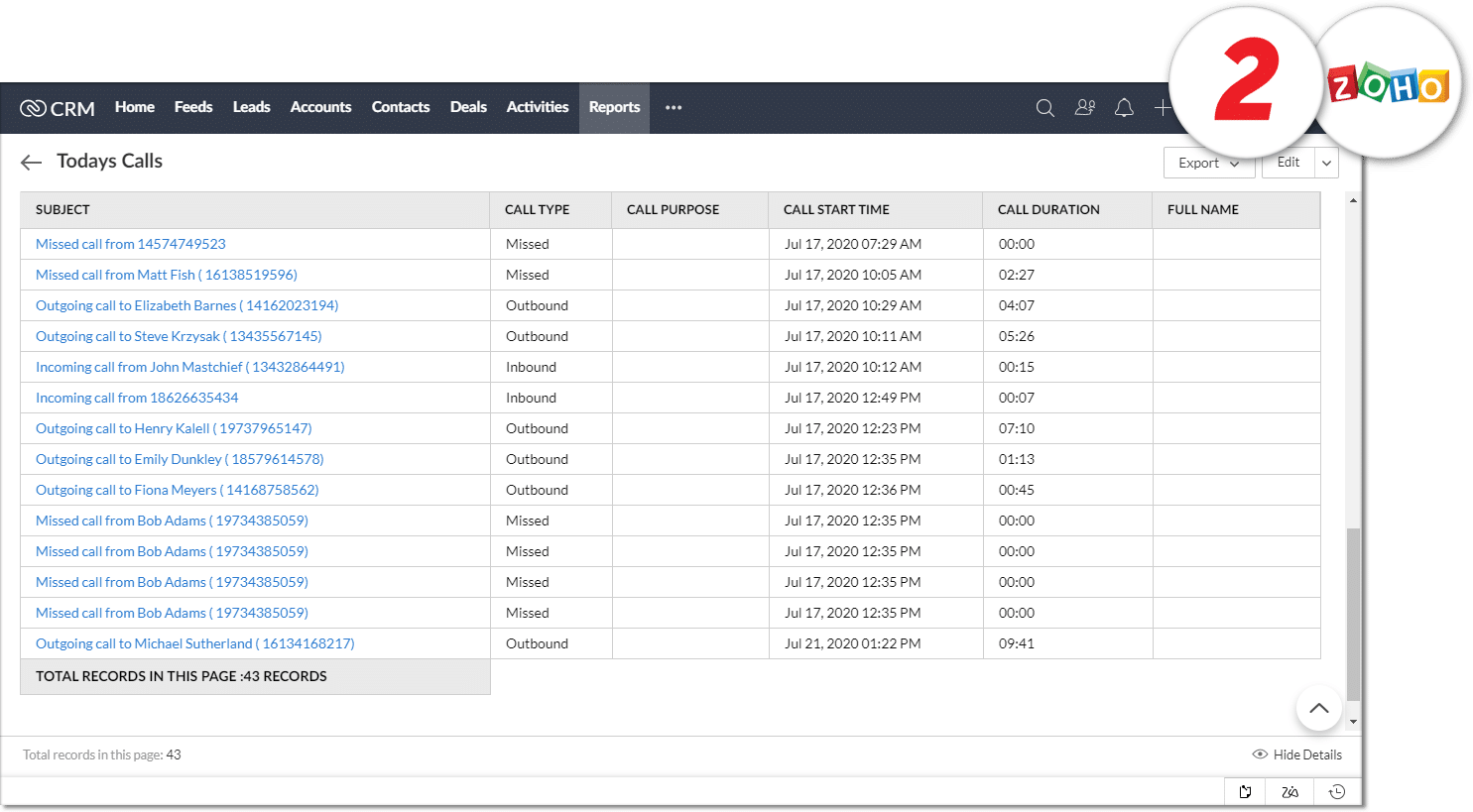 Sales CRM Unified Communications--Better Business with Smarter Communications
Enable a better experience for sales staff with net2phone's unified communication tool-set to grow your business. Simple and intuitive to use, net2phone enables your team to be agile and efficient. It will be your sales CRM secret tool.