Slack Integration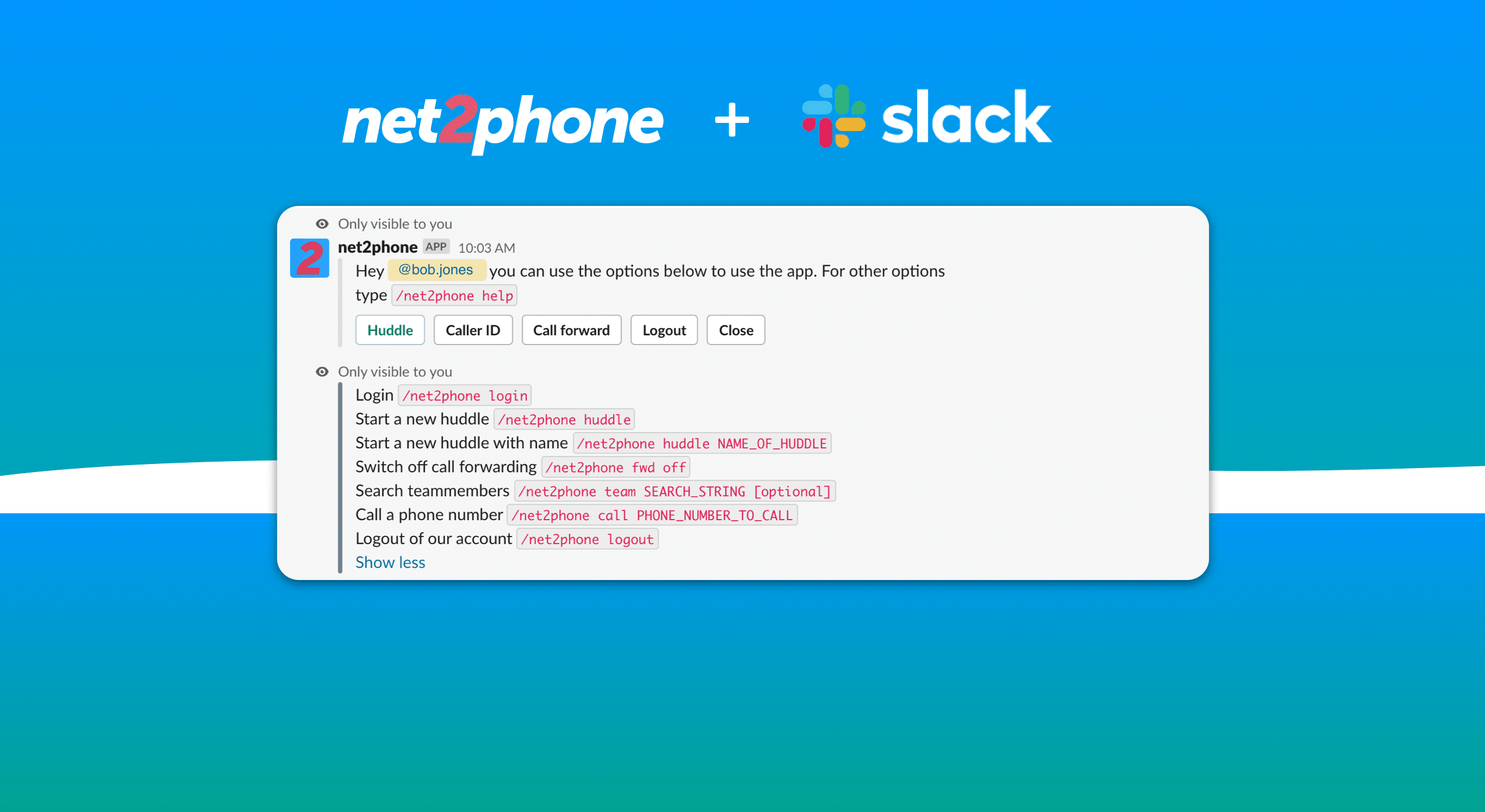 net2phone is making life simpler for Slack users!
Our Slack integration allows users to collaborate and communicate where it's most convenient.

Simplifying Your Day-to-Day Business Communications
Focus on one tool
Now you can easily make and receive calls from within Slack and not have to switch tabs or apps.
Team Search
Need to hop on a video conference or call with a team member? Don't hunt through your company directory in another tab. Search within Slack.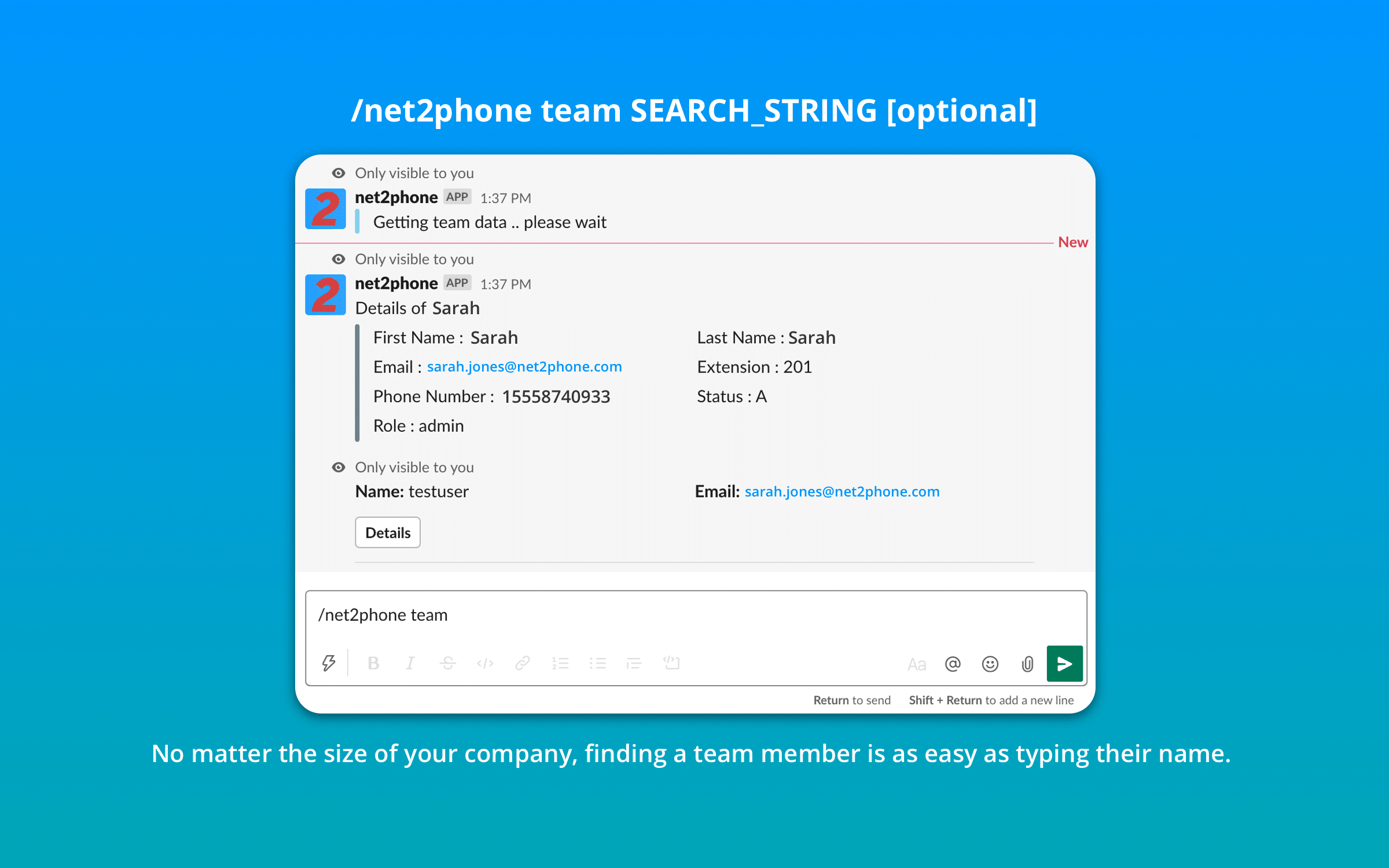 Collaboration made easy
In the middle of a slack conversation but need to share your screen and call would be simpler? Launch net2phone's Huddle instantly and keep collaborating.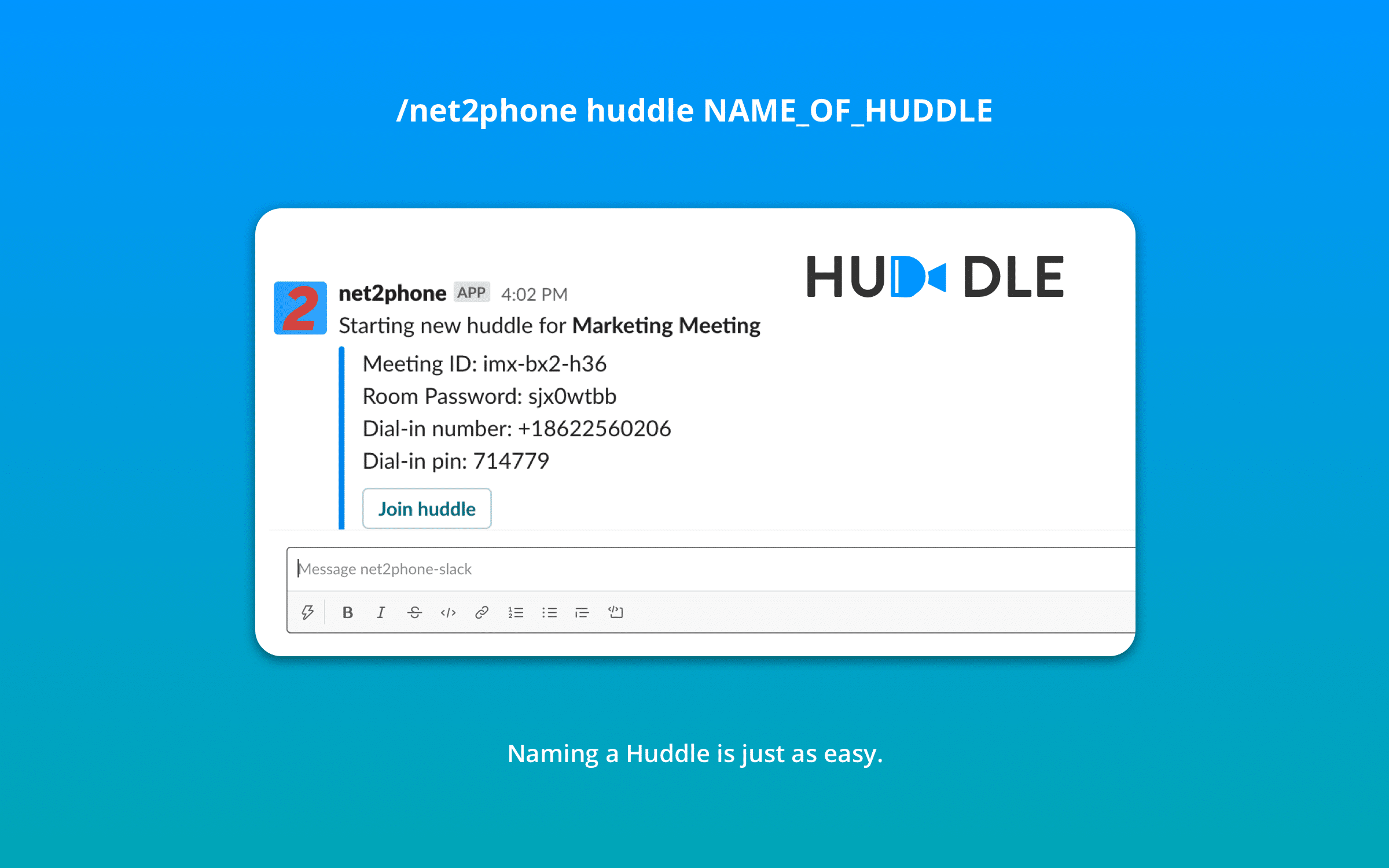 Text Messaging
You can receive text messages in slack if that's how you communicate with members of your team or customers.
Smarter Conversations
Call Management
Your day can be hectic and switching between apps, screens, and devices when a call comes can be a hassle. net2phone customers don't have to. Connect your net2phone account and you'll be prompted to answer calls with just one click. You can make calls by simply putting in that command and a few seconds later, your net2phone app will make the call.
Call Forwarding
Going to be out of the office? You don't have to go another website or app to set up call forwarding. Set up call forwarding with just a few strokes of the keyboard before you leave.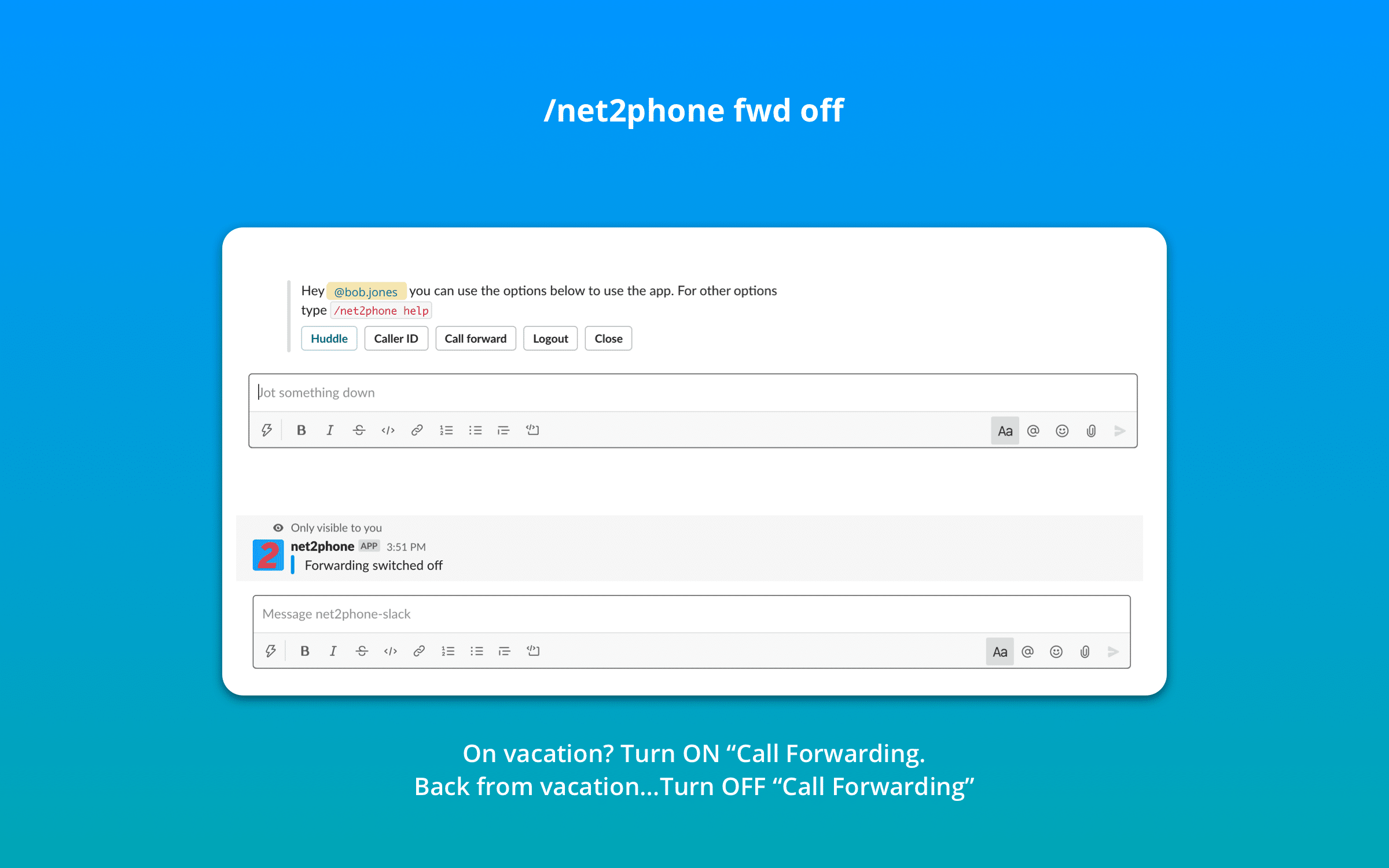 Manage Workflows
You don't have to worry about trying to keep track of missed calls. Manage your team's workflows directly in slack. They can acknowledge missed calls or call back ensuring important customer communication doesn't get lost in the shuffle.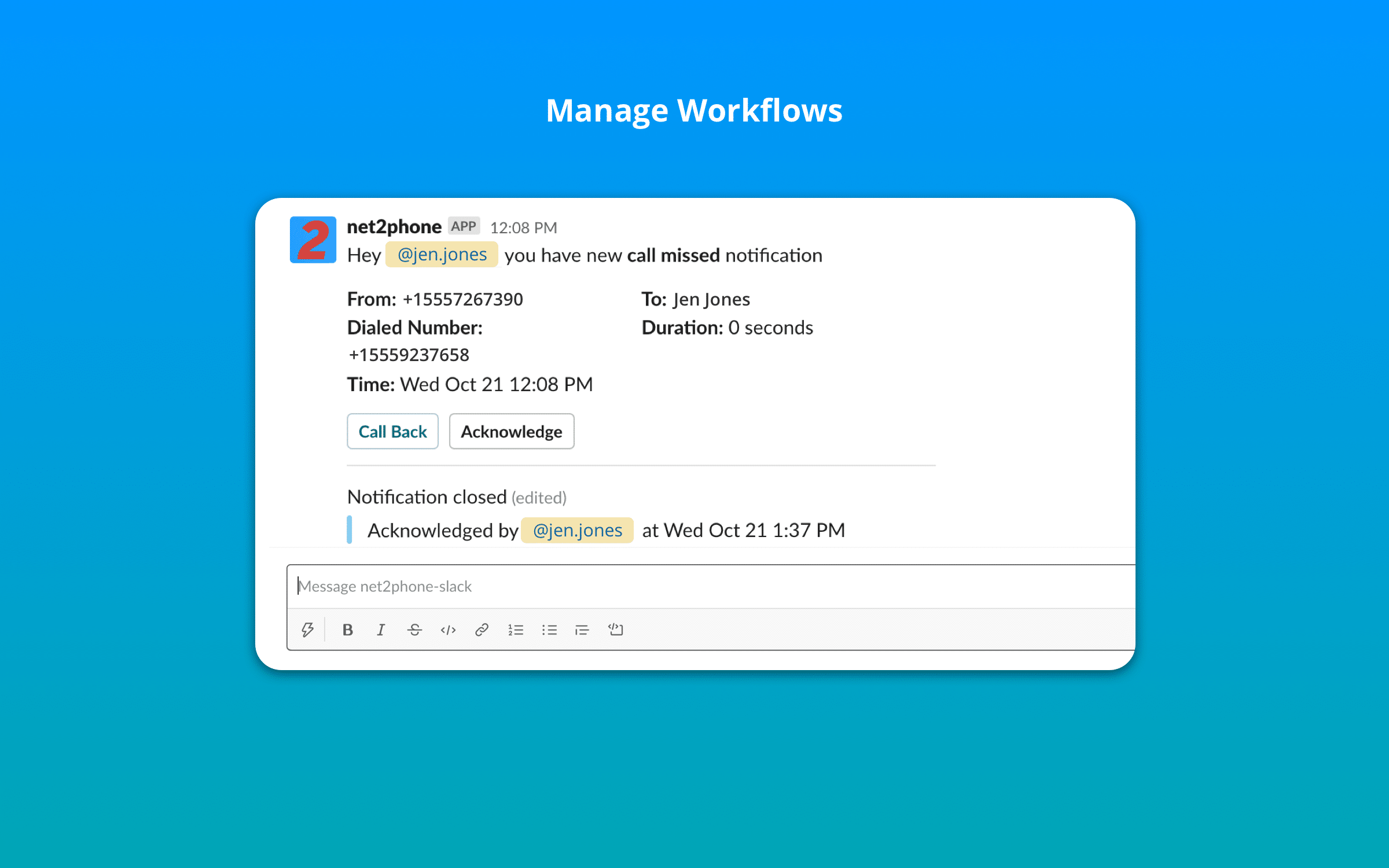 Working Smarter
Notifications
Set notifications to your preferences and never miss an important message or call.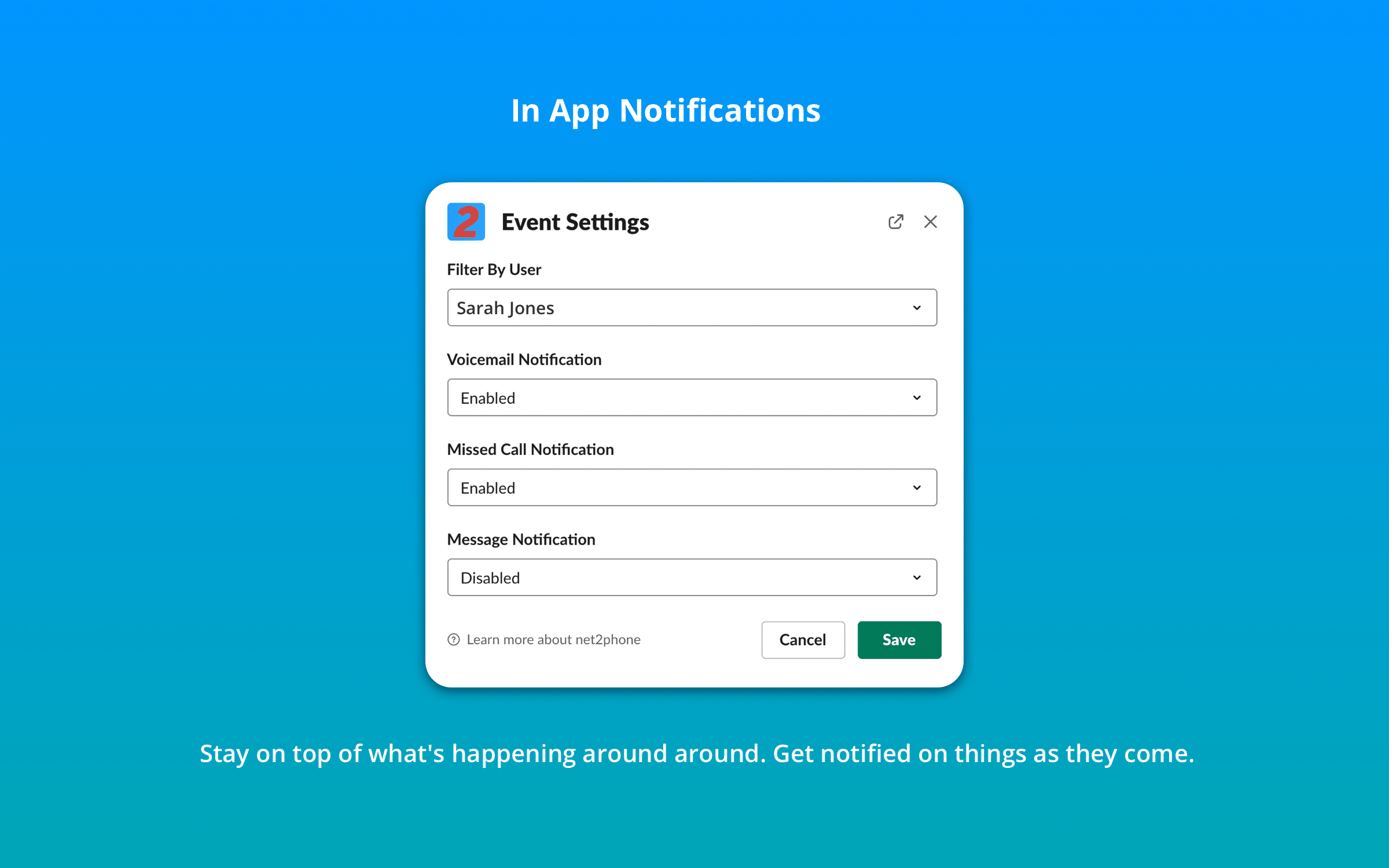 Voicemail Management
Voicemails don't have to be dreaded anymore.The net2phone Slack integration simplifies managing voicemail. With one click, you'll be able to clear out your box and feel a sense of relief. No more going between tabs and apps.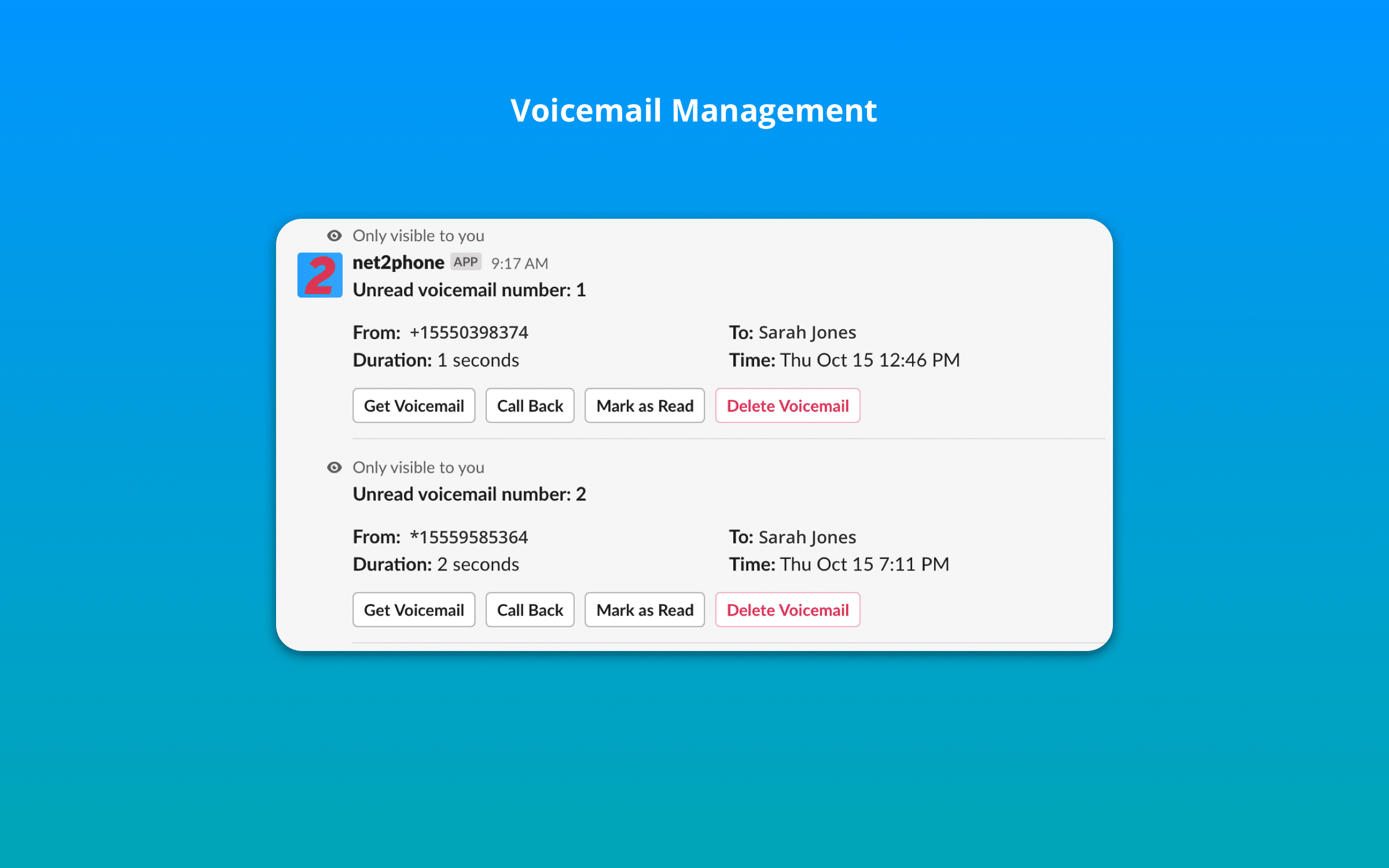 Caller ID
Adjust your caller ID to be phone numbers relevant to your caller and increase call answers.