Google Chrome™ Extension For net2phone's PBX Phone System
The net2phone Google Chrome™ extension dialer connects seamlessly to your net2phone account so you can dial calls directly from your browser.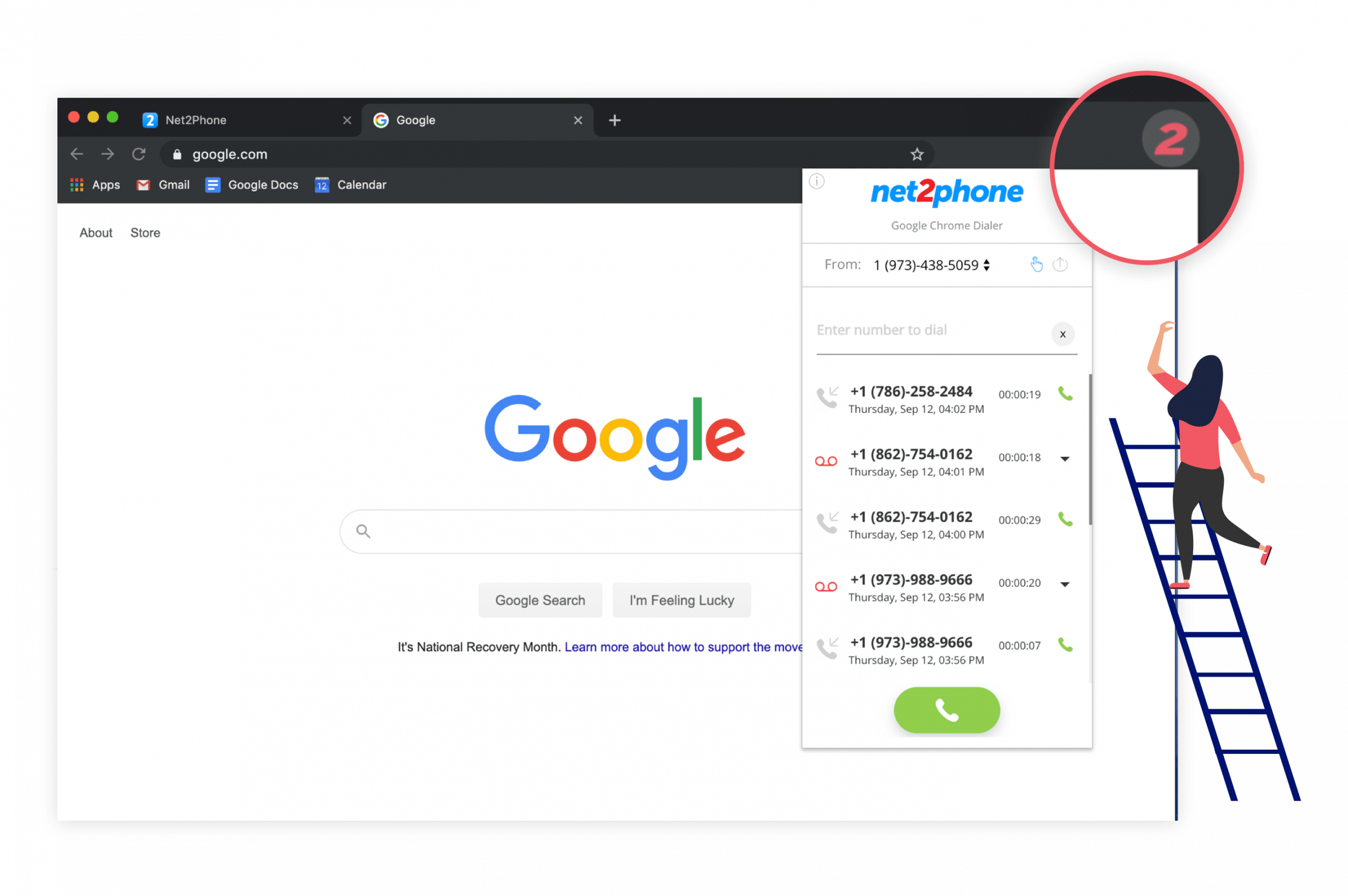 net2phone Extension
Download: Once you have downloaded our Google Chrome Extension for net2phone's PBX phone system you are ready to start calling!
No Additional Hardware: This net2phone extension requires no additional hardware or expenses. This is all included in your unified communications solution from net2phone account.
Calling Pad
Overview: See all of your history, recent calls, and take action all without leaving the page.
Dial Pad: Bring up a dial-pad to call any number right from the toolbar. Use the dial pad to call from any web page that has phone numbers.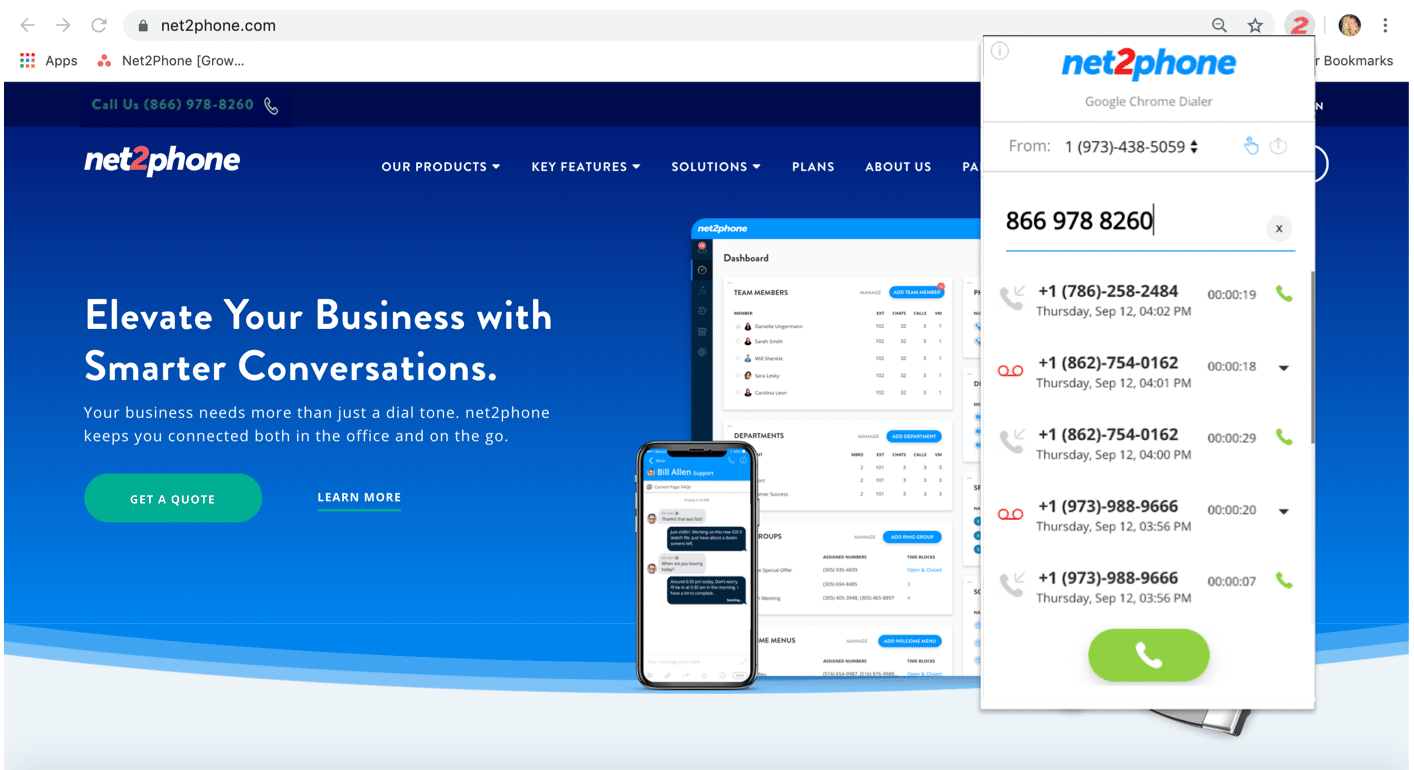 Click-To-Call
Click-to-call: Use the net2phone chrome extension and Click-to-call from any webpage with a displayed phone number. For more details on this, please check out out net2phone Google Chrome Extension Video.
Desk Phone: Call from your computer and speak through your desk phone just as you would a normal call. With this option, you do not even have to dial a phone number. Simply click on the desired number and pick up your phone when it starts to ring- a complete unified communications solution.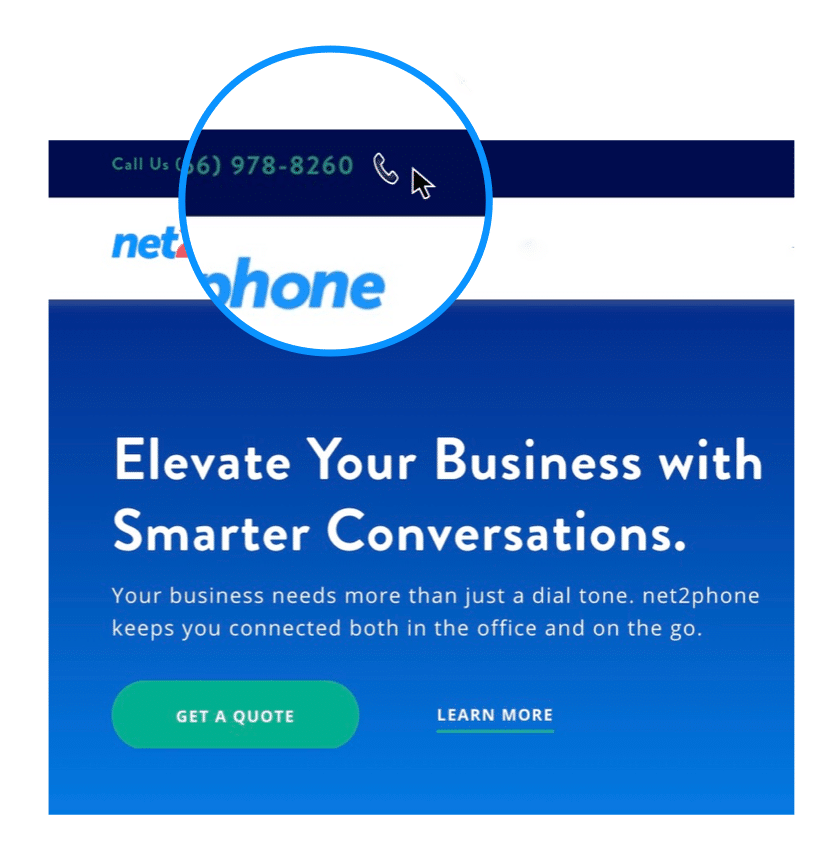 Call Log Options
Outbound Calling: Choose which of your net2phone numbers from our PBX phone system you'd like to place the call from. You can choose to make outbound calls coming from different departments, team members, and more.
Voicemail: Simply click and listen to your voicemails directly from your net2phone chrome extensions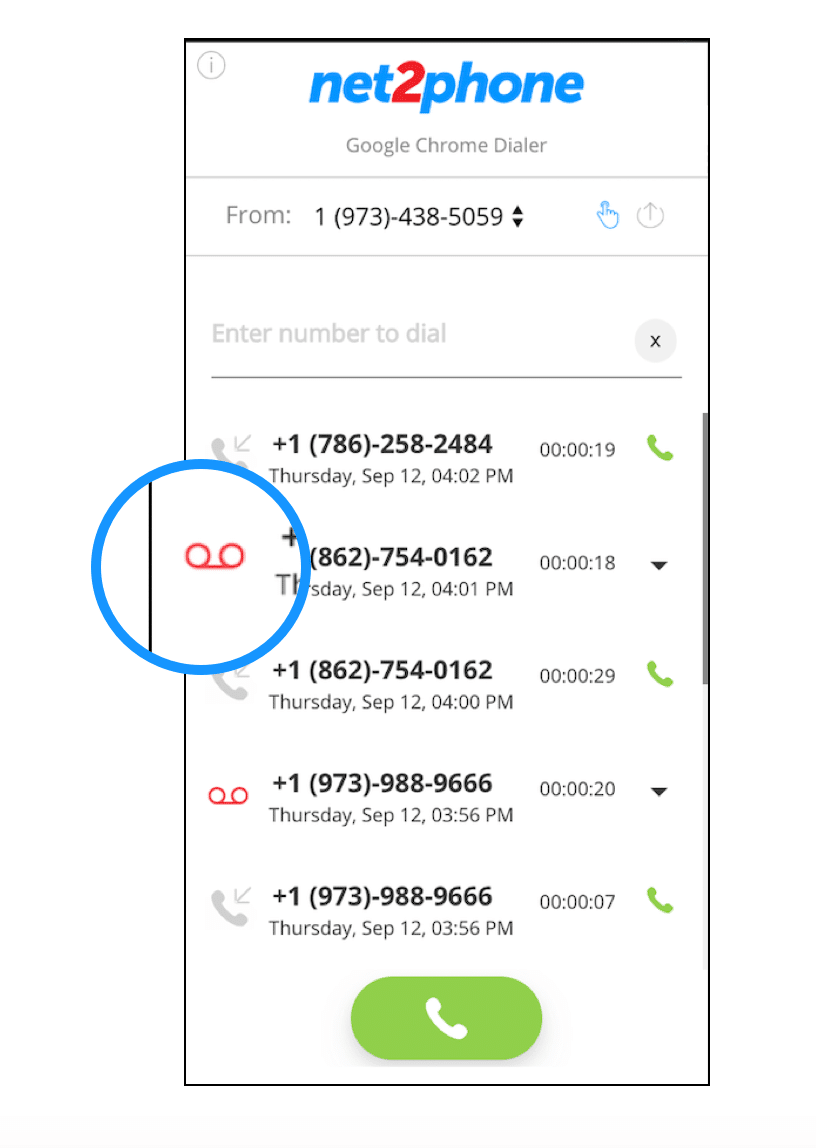 net2phone Chrome Extension URL Feature
URL Feature usage:
By using the URL Feature located behind the gear icon you will be able to automatically open a new browser tab with a predetermined URL. This feature will be triggered upon receiving an inbound call. When a call comes in, your browser will open or "Screen Pop" a new tab to your preconfigured URL.
URL Feature usage example:
You would like to have a new tab opened to your browser-based CRM using the caller info to take your right to your client's CRM contact page.
How to access the URL Feature:
Visit the Chrome Web Store and install the new: net2phone Chrome Extension
Once the extension is installed open the Chrome Extension by clicking on the net2phone icon
Click on the small gear at the top right corner of the Chrome Extension window
Click on the toggle to turn on the URL Feature
Add your URL to the box marked "URL"
Click Save
How to Configure the URL properly:
Each URL will be unique and will need to be configured to make the "screen pop" work correctly. The future uses an inbound call trigger to open the URL that you have specified.
For example:
Hubspot uses the phone number in its query to find a customer contact. So to configure a URL for Hubspot you would:
Hubspot.com
You must use your Hubspot URL which would replace ACCOUNT_ID with your account id
https://app.hubspot.com/contacts/ACCOUNT_ID/contacts/list/view/all/
Click add field
Add query the box marked "Field"
Click add to URL
Click save
Configure with variable:
Any URL that uses the phone number as part of its search criteria can be used to create a customized screen pop. Just find your URL and replace the phone number in the URL with this variable: %7Bfrom_number%7D and then click then cut and paste the URL with the variable in place of the phone number into the Chrome Extension URL Feature's "URL" box and click save.
Because each web application requires a unique URL configuration - the net2phone support team does not support the configuration of the URL. If you would like assistance you can email integrations@net2phone.com and we will make our best effort to help, although the configuration of the Chrome Extension is not officially supported.